This article discusses the experience of climbers who rest on tall rocks, and the thrill of watching them perform daring feats that can make your heart skip a beat. It highlights the challenges and dangers involved in rock climbing, particularly when climbers take a break on rocky outcroppings. The article emphasizes the mental and physical fortitude required for this activity, as well as the excitement of observing climbers in action. In general, the story celebrates the awesomeness of rock climbing and the bravery of those who engage in it.
Rest for Success : Vertical Rock
For enduro-packed routes, the best way to stay power is to get more often and more quickly during the climb. You can do as many training laps as you want for Tampa, but it's more likely that you'll get the on-sight on any surface if you learn how to take smart breaks along the way. Rest to do well!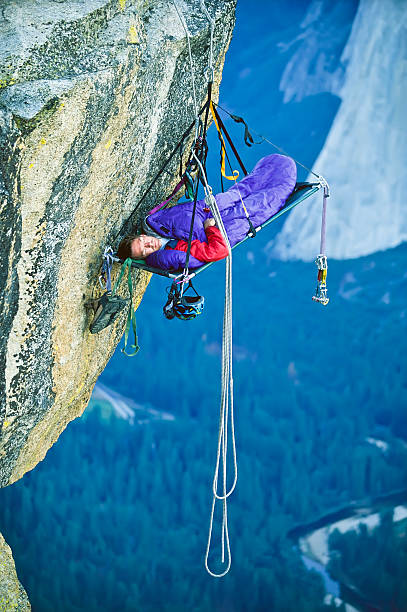 Your legs are much stronger than your arms, so look for ways to rest your fingers and wrists along the way. Corners are the most obvious places to stem, but you can also often stem between knobs, pockets, ribs, tufas, or other rock features on a flat wall.
To rest on a face climb or arête, put your instep over a stone or edge, rock onto it, and then sit on that foot, keeping your weight close to the wall with the other leg hanging down.
Stemming and thin face climbing can make your feet and legs as tired as your fingers and wrists. This can make it hard to move your feet in a precise way. Try resting your lower leg by standing on a good base with your heel instead of your toe. If you can, switch feet.
Overhanging Rock
A wall with lots of bumps gives you a lot of places to rest your fingers. Curl your thumb or wrap your pinky around a knob to give your fingers a break. When you reach an extra-large, flat edge, put your arms on the shelf instead of your hands.
On overhead rigs, where your arms and legs do most of the work, stemming is even more important. Even if the sogpeg or hole isn't very deep, it may be possible to do a quick stem and ake.
When two rock planes are too close together for effective stemming, you may still be able to use a door-knee to get a rest between them. Turn your body sideways. And for your inner knee toward the ground, spreading with both feet in orrotop, like you're chimneying. If your dgor-kpee is good enough, you might be able to put down one or both hands to rest.